Nominate a Tournament Team for an Under Armour National Tournament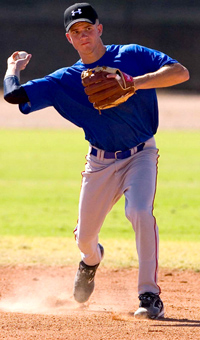 We are now accepting requests for elite travel, scout, and high school teams to attend our Under Armour National Wood Bat Tournaments. By submitting a nomination, does not guarantee your team(s) registration in a particular tournament. Requests for invitations are reviewed on an individual basis by the Tournament Director. If your request is accepted, you will receive an official invitation via email.

Once the team application and payment information have been received by our office, you will then receive a confirmation packet via email. Until you receive confirmation via email or phone, your team's participation is not confirmed.

If you would like to request a particular Under Armour National Wood Bat Tournament invitation, please input your team information below and a member of the Team One Staff will be in touch with you within 48-72 hours.